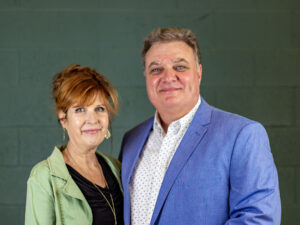 Dan McAnally
Interim Part-time Executive Pastor
Raised in the Southern Baptist tradition, Dan has served several churches in the roles of Youth Pastor, Minister of Music, and Associate Pastor. After embracing a charismatic renewal, he has pursued a calling in ministering to the local Body, and in foreign missions. He strives to provide leadership through the assumption of responsibilities, and the acceptance of difficult challenges. He enjoys teaching and mentoring, and desires for all to understand their identity in Christ.
Together, he and his lovely wife, Tammy, have raised 5 children (Tyler, Melissa, Samuel, Cameron, and Conner) into adulthood, and enjoy every minute they can spend with their grandchildren (Kaden, Raylan, Jordyn, and Laurel). If you have a weekend to kill, ask them to show you some pictures!
Christ Life Community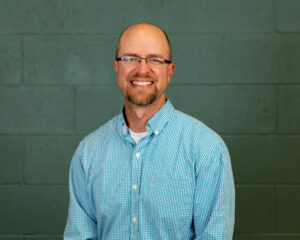 Michael Alfred
Teaching Pastor
Michael is passionate about people discovering truth, freedom, identity, and purpose – things only found in a thriving relationship with Jesus Christ. He and his lovely wife, Shelly, have one daughter, Nadia. Michael loves sports-especially tennis-music, reading, chess, and spending time with family.
Christ Life Community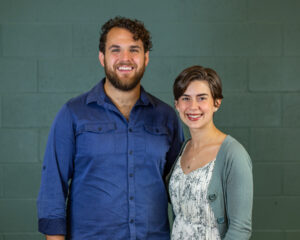 Jacob Sharp
Worship & Youth Minister
Jacob was a member of Christ Life Community Church for many years before becoming a full-time minister. He and his lovely wife, Haley, reside in Murfreesboro, TN. During this season of disruption, Jacob has striven to offer creative ways for young people to chase after Jesus, and develop community with each other. From Jacob: "This church has been the place where I found Jesus, and where I grew alongside family to know Him for who He is. My desire is to see the body of Christ passionately follow Jesus with every fiber of their being; and to find that He really is that good!"
Christ Life Community
Our Core Team and Deacons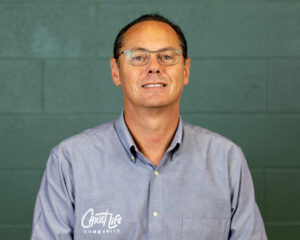 Jim Henkle
Core Team
Jim and Shelley Henkle have been part of Christ Life for many years. The Henkle's have played an integral role in the Children's and Youth Ministry as the Directors of Education for Children, Youth and Adults. Jim also serves as a leader and mentor for the Youth Worship Team. They have four amazing children and enjoy that their home is often full of laughter. Jim and Shelley love watching--and quoting--movies, being outdoors, floating in the pool all summer, and will accept almost any coffee offer, any time.
Christ Life Community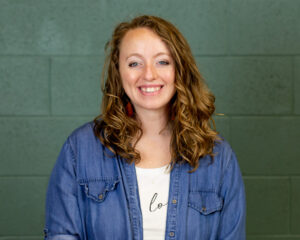 Lauren Layhew
Administrative & Core Team Assistant
Lauren Layhew, affectionately knows as "Busta" (it's OK to ask her), provides administrative support to the Lead and Executive Pastors. She also performs clerical and administrative duties that help our church run more efficiently. In additon, she supports all ministries within the church by ordering supplies, curriculum, and taking care of any of the various needs a Department may require to function well. And, she also assists Pastors in filling Benevolent needs, managing correspondences, and sometimes managing catering and visual requirements.
Lauren and her husband Daniel, have been married for almost 8 years, and have two children Gabriel (7) and Lucas (11 months).
Christ Life Community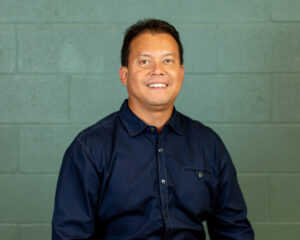 Mel Biankowski
Deacon
Mel was recently ordained as a Deacon, and he and his family have attended CLC since 2014. Mel is married to Cindy who is on the Women's Ministry Council, and is the Hospitality Coordinator at CLC. They have three children - Carter, Alex and Dani - who attend Smyrna High School.
Mel is the current Men's Ministry Leader. He has served as the elementary and middle school Sunday school teacher and serves on the Setup and Take-down teams. Mel is a home health physical therapist, and enjoys meeting the physical, spiritual and material needs of his elderly patients that are homebound. Mel's hobbies include playing sports, board games, reading, and listening to Christian podcasts.
Christ Life Community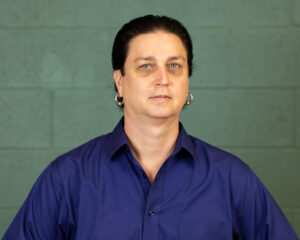 Chris Cecil
Deacon
Chris Cecil is a recently ordained Deacon, and a longtime member of CLC. He and his wife, Paula, have reared four children: Mikaela, Madison, Marisa, and Tristan.
Chris is the Young Adult Ministry Leader, and he works closely with the Youth Ministry. He is also committed to an outreach ministry to the Muslim community. If you're interested in learning more, talk to him about it. He enjoys sharing what God is doing to save the lost, right here in our own back yard.
On Sundays, you may also notice him assisting with the Worship Team by running the audio/video setup and management.
Christ Life Community
Stacey Lawson
Deacon & Administrative Assistant
Stacey was recently ordained as a Deacon, and leads the "Next Steps Team", which includes greeting, connecting members to Service Teams, and following up with Guests. Stacey is a Personal Trainer/fitness expert of 29 years. Her hobbies include woodworking and home decorating.
Her husband, Daniel, leads the "Serve Team", who handles Facility Security, Sanitation Protocols, and assisting in Setup & Take-down. He is a Contractor, and referees multiple sports, as well.
As a couple, they enjoy spending their spare time with their niece and nephews, and tending to their babies (German Shepherds)...Dallas and Ziva.
Christ Life Community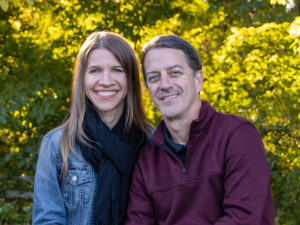 Brett Beauregard
Deacon
Brett was recently ordained a Deacon after many years of commitment and service to the Christ Life Family. He and Sarah, married 21 years, are together raising their 3 Children: Zachariah 16, Lukas 12, Abigail 9.
Sarah is from Minnesota, and Brett was born in Michigan while reared in Wisconsin. A part of the Christ Life Community Church since 2012, they have been active in various ministries such as Vacation Bible School, teaching the Financial Peace Class, and serving in the Children's Ministry.
They love doing things as a family, such as camping, hiking, bike riding, and sports.
Christ Life Community